I didn't realize Max Scherzer's heterochromia spread beyond the eyes.
Scherzer vs. Anderson, 4.38p.
The Dodgers trotted out almost any pitcher who wasn't named Scherzer, Buehler, or Urias last night. And even 10 hits couldn't get us over the hump of winning against Max Fried, who left the game tied 2-2. But an Austin Riley home run in the bottom of the ninth won it for the Braves, who take a 1-0 lead into Game 2.
A Chris Taylor base-running blunder in the ninth, when he was caught in a rundown after rounding second too far on a Cody Bellinger single, didn't help the Dodgers' cause. But remember two things: 1) Taylor single-handedly lifted us past the Cardinals in the 2021 Wild Card Game; and 2) in the 2020 season, I seem to recall the Braves making a key base-running error as well, and got nailed by Justin "Superman" Turner:
So now, we go with Max Scherzer: shaky but effective in his last starts (12 of Scherzer's 13 2021 Dodgers starts resulted in wins, with the only loss coming in his most recent start, NLDS Game 3 vs. the Giants, a 1-0 loss). And the Braves start Ian Anderson, guitarist for Jethro Tull. Why, Mr. Anderson?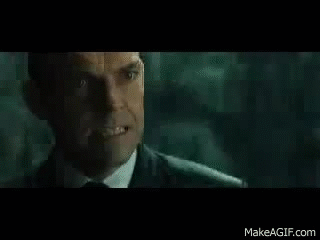 Anderson went 9-5 this regular season (including one loss against the Dodgers, lasting 4.1 IP and yielding 4 ER in a 4-3 loss, on June 4). He has not had an earned run in the 2021 postseason (one start). Anderson started 2020 NLCS Game 7 and lasted only three innings (five hits and two earned runs). I'm sure he'd love this opportunity to face us again.
LET'S GO, DODGERS!!!